Indara brand creation
Empowering the future for a leading owner and operator of digital infrastructure
Harness renewed energy and purpose
Grasp new opportunities
Engage the market and customers
Retain and attract employees
A new player destined for market impact
In April 2022, Australian Tower Network, owned by Australian Super and Singtel, announced that it would acquire Axicom, one of Australia's leading providers of telecommunications tower infrastructure.
The combination of two of Australia's largest wireless telecommunications infrastructure operators provided the opportunity for an entirely new brand to be developed and launched in the market, one that empowered the new intent, strategy and purpose of the new business.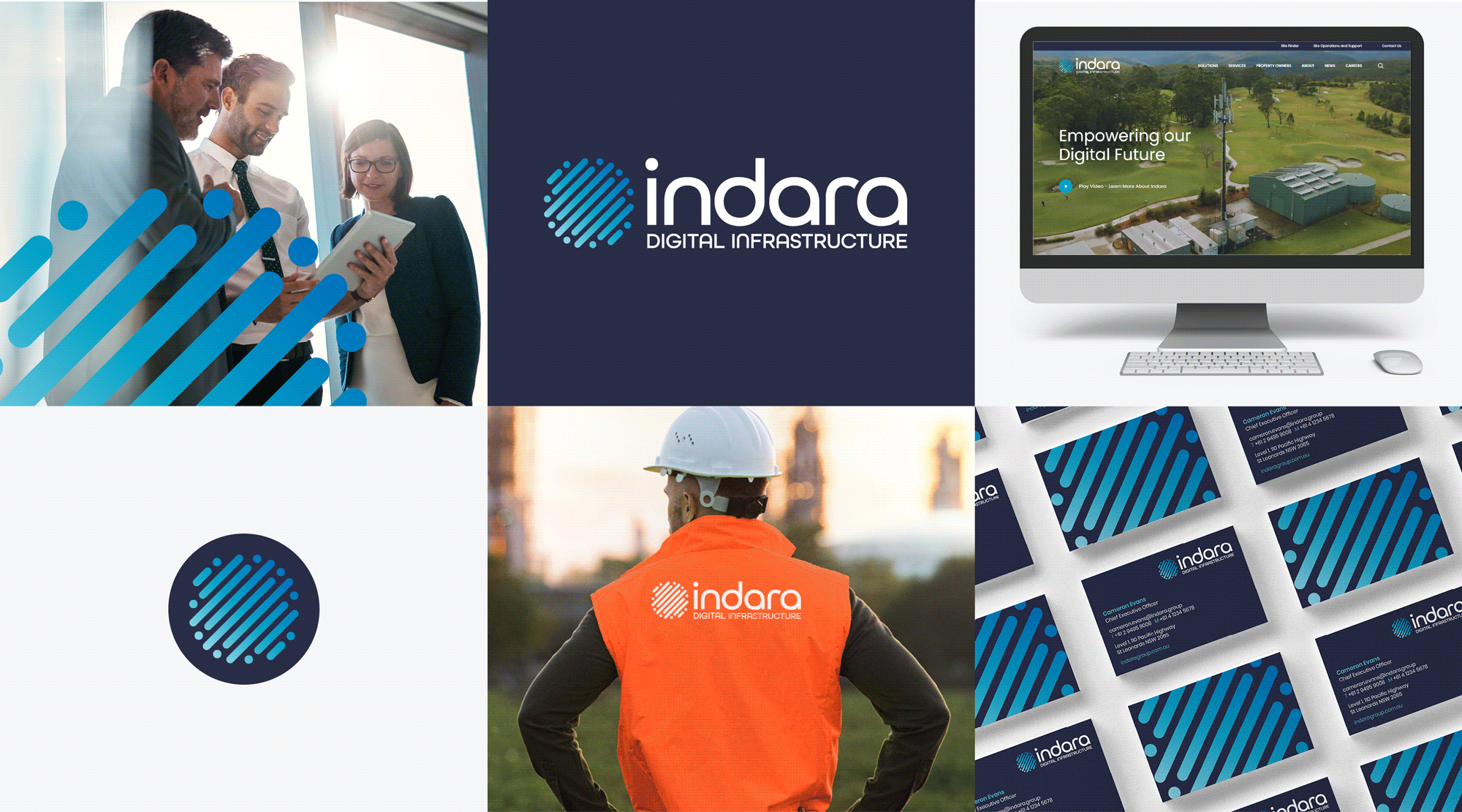 Qualitative research (internal)
Brand strategy
Brand naming
Logo and visual identity
Brand assets and launch materials
Defining a future-proofed brand strategy
Australian Tower Network came to BrandMatters seeking to capture this new and exciting opportunity in a compelling, meaningful and appropriate brand that reflected the best of the two businesses.

As is often the case when two businesses are brought together, the merged entity had employees, shareholders, customers and suppliers all asking a much simpler question – "What's next?" – With a very real and heightened expectation of what the merged entity will become?

Our approach to answer this harnessed in-depth research and consultation with leadership and board to define a future-proofed, distinctive brand strategy, logo and visual identity for the new business, one that would encapsulate the new organisation's strategy, vision and appetite for growth.
Video production: Flare Creative
Energy and momentum to launch a new brand
The new brand – Indara – was launched successfully in October 2022, signalling an exciting future for a dynamic organisation with an entirely renewed intent.

Indara's renewed strategy, logo and visual identity has imbued energy and momentum internally and externally, empowering the business as it continues to evolve its strategic growth ambitions.

The new brand credibly brings together the best of both entities, expressing a distinctive positioning in the market with a compelling name, narrative and visual expression.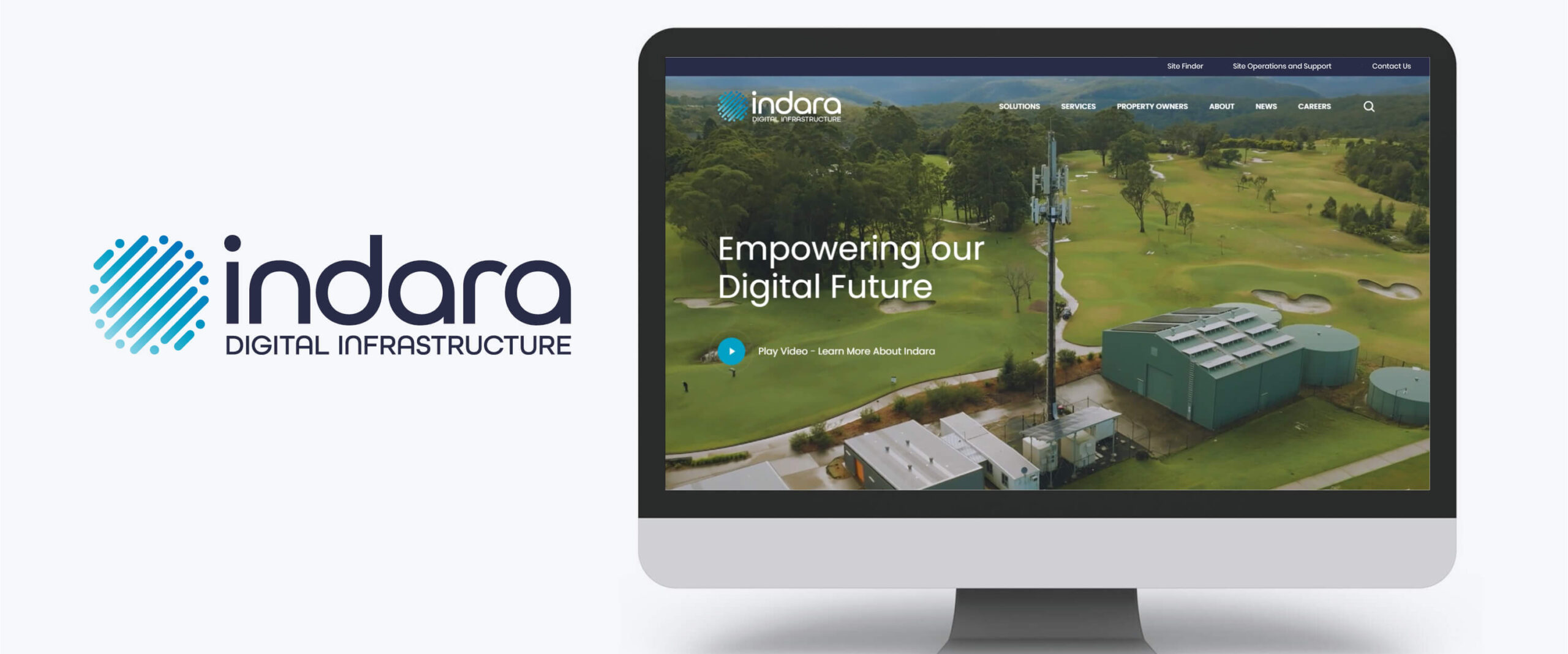 Ushering in a new era for our increasingly digital society
"We are proud of our new brand and visual identity which reflect our transformation and vision to accelerate a digitised future for all Australian communities. The team at BrandMatters was fantastic in guiding us through the research and creative process to create a brand that encapsulates our strategic direction as a new business."
Senior Marketing Manager, Indara